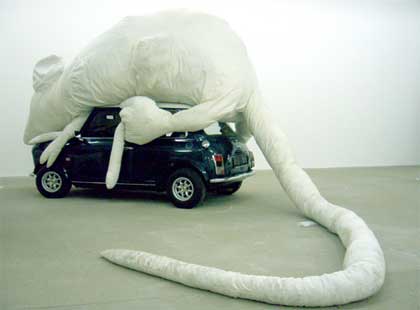 Doomsday Clock moved closer to midnight.
The lovely _griffy_ tagged me for the Five Things People Would Be Unlikely To Know About You meme going around. I'm wretched at these, but she is a dear, so I'm going to acquiesce.
1. I take his hand to mine, press the palms together. "Our hands are almost the same size. I hate that I forget these things," I frown, "but I do." Our fingers lace and a concrete feeling of being helpless in the face of wind flows through me. He feel delicate, as if I could collect him effortlessly in the curve of my arms, curled like a black and ivory flower. He glowed at my birthday present and flashed it to everyone, smile like a searchlight, showing me off, my cleverness, my care. I am drowning for affection, but I can tell I've been torn down too much. My best efforts to memorize him, the way he danced in his seat, beating a musical tattoo against the table at the restaurant, won't be enough. I will forget, these moments will fade, lost in the wreckage. Stricken with this thought, it is all I can do to put my eyes elsewhere. My role is that of the cherished escape, the lovely creature that will stay witty and safe and warm. To be otherwise would be to admit defeat. I look down at the table with relief when someone launches into a story about working with the Smothers Brothers and try to genuinely smile at the Bill Cosby anecdotes.
2. Before my accident, I was quietly training to be an aerialist. I loved the feel of the cloth, the clever twists that let me safely drop from the ceiling to hang by one ankle, gently spinning, four feet from the painful ground, the ability it grant me to fly. My fall from grace, I have never forgiven.
3. "I really do love you, you know, with what is left of my heart," I whispered. Innocent of indecency, those were the words pushing at me through the dark, insisting in spite of the forsaken ache in my chest and the possibility that our intelligent friend in the next bed was only feigning sleep. He said nothing in reply, but held me tighter.
4. I didn't wear skirts until I was 17. I still don't wear skirts that hem above my knees unless I'm going dancing.
5. Filling in for my ferret is a small silver pin fashioned to look like one that I wear on my coat lapel. I bought it during the holidays, though I couldn't strictly afford it, because I've been beginning to find myself standing in my dark kitchen at four in the morning, cuddling his tiny frozen body, and something in me is aware that sort of behavior is so generally frowned upon that a substitute must be made. Thirty dollars is worth a more conventional flavour of sanity.